Whilst reading a guest post on
Sammie the stargirl's
blog by
Emily
I was inspired to write my own 110 word story. Here it is dear reader, I'm not even sure if it's 110 words.
There are
two
things you must acknowledge in this life. The light and the dark .
You must never confuse these things or allow them to mingle.
I'd tell you why but what fun would that be, if I
ruined all the mystery. There are certain things the mind can go without knowing, I'll let you decide if this is one of those things. A likely possibility would be that you. Yes you, are going to purposely allow these things to mingle just to see what the outcome is.
I did and where did I
find myself? In the bottom of a
dark abyss with a llama I've named Lucas.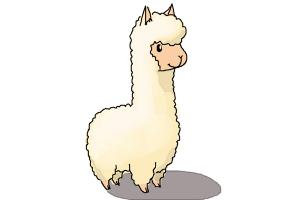 www.drawingnow.com
I don't know whether you can class this as a story but I had so much fun writing it. You might even want to try write your own.